This is a pic of the picc section in the marching band. The roses are from the trombone section. At least 4 of the piccolo players are dating trombone players. It was sweet. Starting at the top left is my bus partner and good friend, Shannon. She is a history education major. Beside her is one of the awesome section leaders, Kristina. Next to her is Beth. Then comes Ali, another one of the awesome section leaders. To the left of her is Mel. Then Meghan and Heidi. In the show, I march by Meghan and Heidi a lot. They are really funny. Meghan is a music ed major and Heidi is a music performance major on the trombone. This is her 5th year in the IUP marching band but her first year in the picc section. Then, starting at the bottom left, of course, is me. I am blinking like I do in most of the pics taken of me. Next to me is Renee. Beside her is Julie who is one of my good friends. Julie was a physical therapy major but is probably switching to math education. She made it to states last year on the flute. Very talented. If she knew I had a pic of her on the internet, she would probably kill me. Next to her is our other good friend, Jess. She is a nursing major. To her left is Jocelyn. That is the 2000 IUP Marching Band Piccolo Section. We rock!!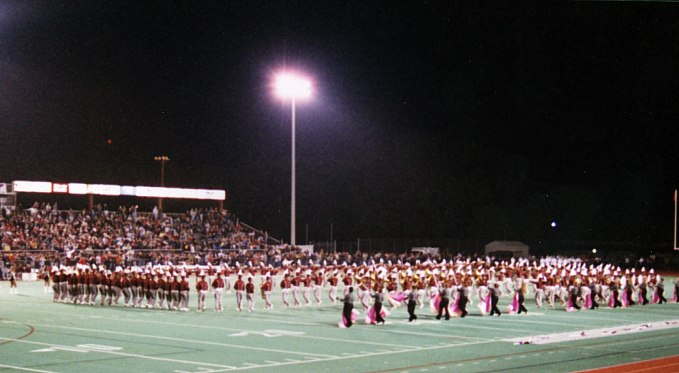 This is a pic of the whole band in one of my favorite forms. We create two vertical company fronts near the 50 yard line and then we broaden the two lines and create a rectange on the field.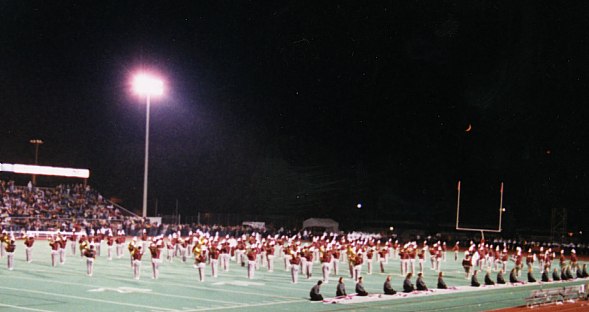 Another form on the field.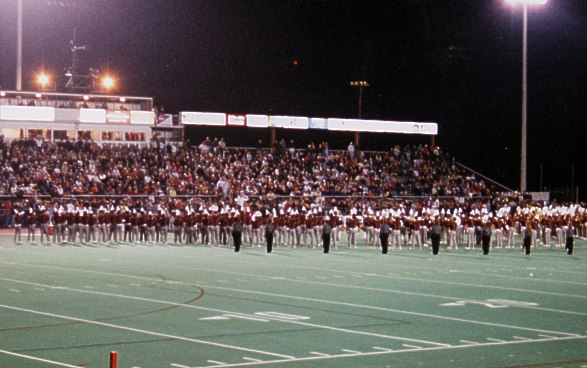 This is yet another form. This is a halftime performance at our home stadium.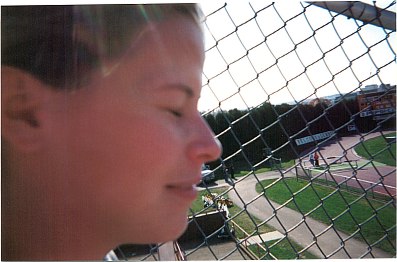 This is my friend Julie. She doesn't like getting her picture taken.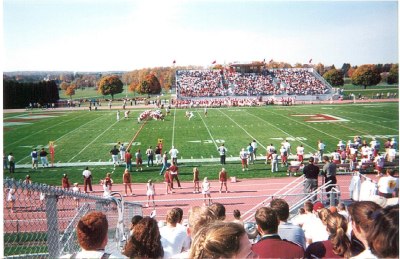 Our wonderful football team!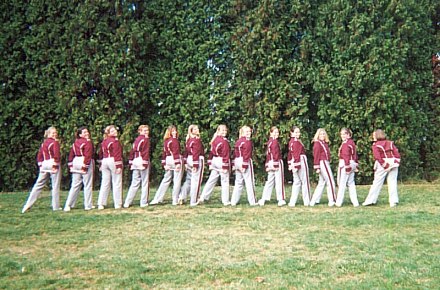 A piccolo butt line.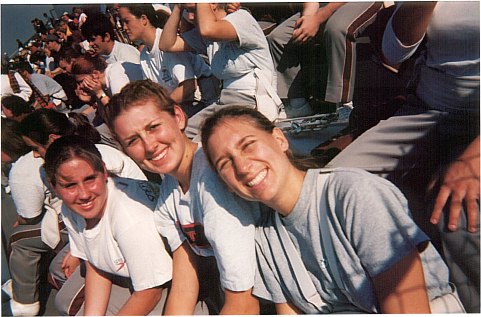 Me and my friends Shannon and Jess during a football game.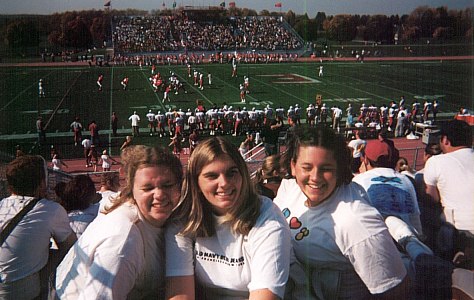 Bethany, Meghan, and Heidi smiling away!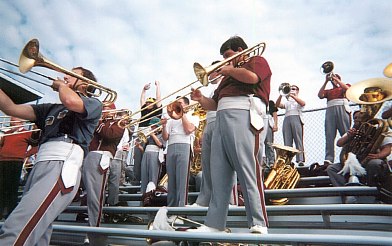 The wacky brass section.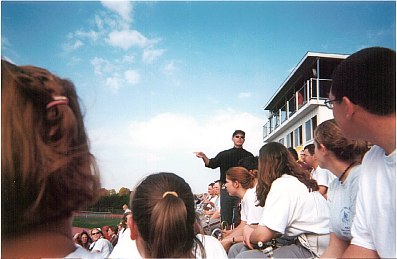 A pic of our director, Doc. Three words to describe him; Dry humor and Wise.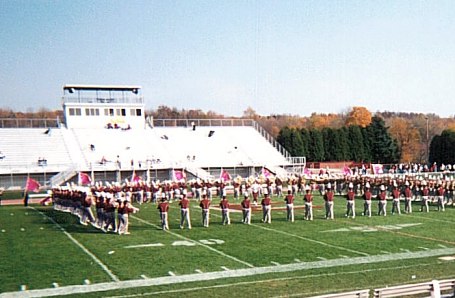 The same rectangular form from another perspective.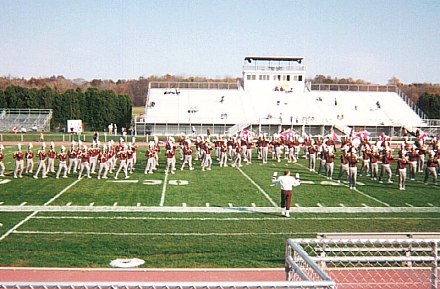 A form. You can see one of my friends (the drum major), Tigger.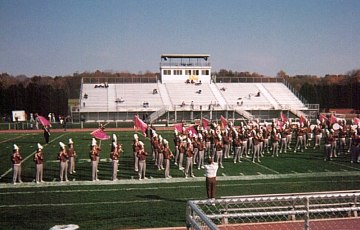 Another wonderful form.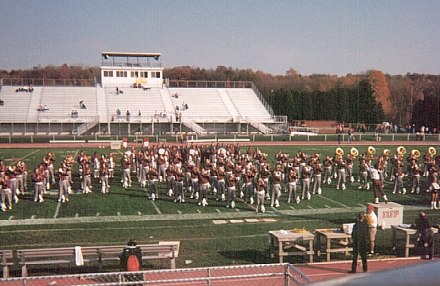 ...and another form.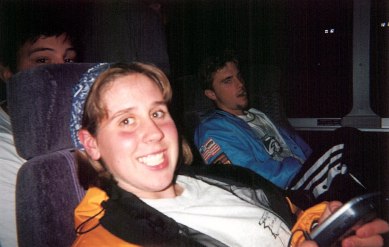 My friend Shannon.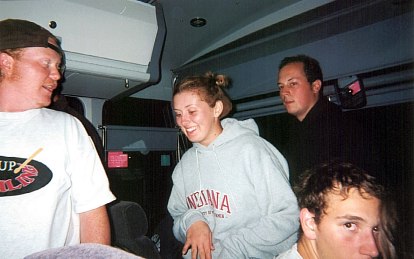 My friend Jess and her boyfriend Mark and some weird dude with red hair and a person who sits in front of me on the bus, Brian.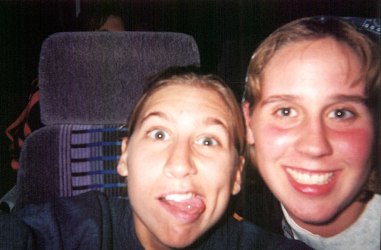 Shannon and me=)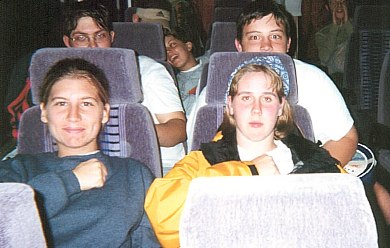 Shannon and me making fun of the movie "Fear".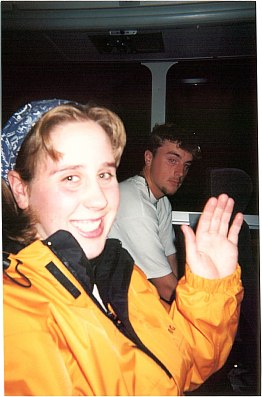 Shannon saying hello.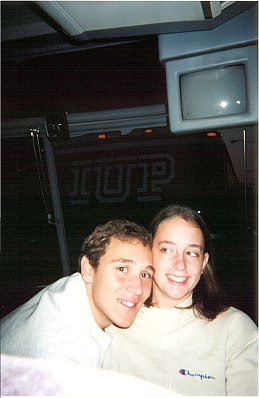 Friends who sit in front of Shannon and I on the bus, Brian and Mel.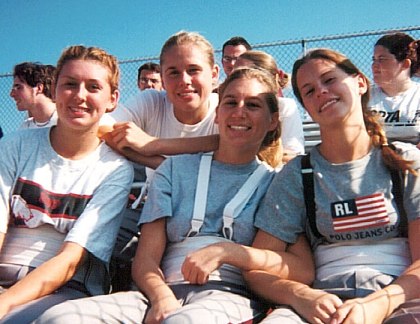 My three good friends in field band. From left: Jess, Amy, Me, and Julie.

Go back to IUP Marching Band main page